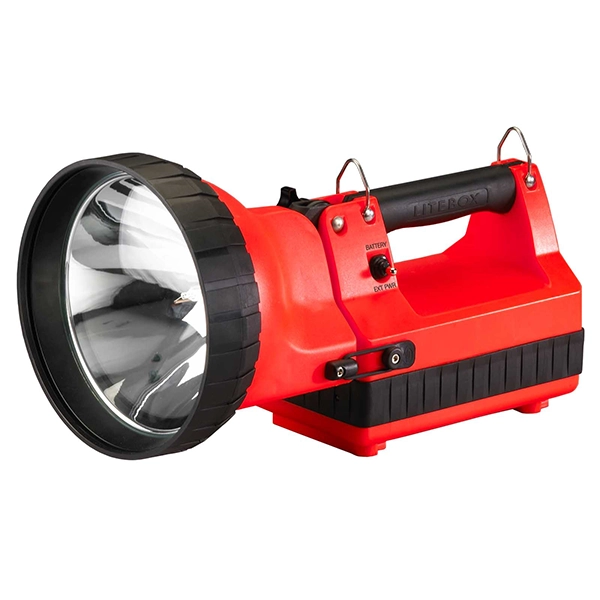 Streamlight HID LiteBox No Charger, Orange
Availability:
May direct ship from manufacturer.
When youre working a scene, the last thing you want to worry about is running out of light. Plug the HID LiteBox into your vehicles DC power source and it will run indefinitely. It's still portable, so if you need to relocate, simply disconnect the power cord and carry it with you to light your way.
Features
Deep-dish parabolic reflector produces a long range high intensity focused, one million candela peak beam intensity beam
Optimum peripheral illumination for scene lighting; 90° swivel neck allows you to aim the beam where you need it for optimum task lighting
35 Watt H.I.D Xenon lamp: 3350 Lumens, 1,000,000 candela peak beam intensity; 2000 hr. min. lifetime
Runs 1.75 hrs, indefinite run time when using 12V DC power cord
12V DC power cord measures 10 feet (3 meters)
HID LiteBox battery will continue charge while operating directly from an external 12V DC power source when using the remote cord so you can be confident that you will always have a light when you need it