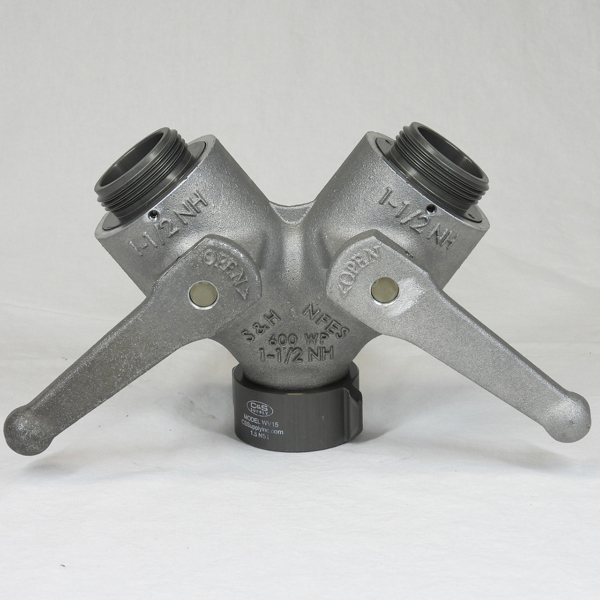 Wye, Gated 1.5" FNSTx (2) 1.5" MNST
Availability:
Call for Availability
1-1/2" NST Female swivel inlet X Two 1-1/2" NST Male Outlets. Cast aluminum with high quality polymer shut off mechanisms and seats on both sides of the ball resulting in a smooth waterway. Most WYE valves are available in either NST or NPSH.