Akron Brute Force Entry Tool, 36", 8 lbs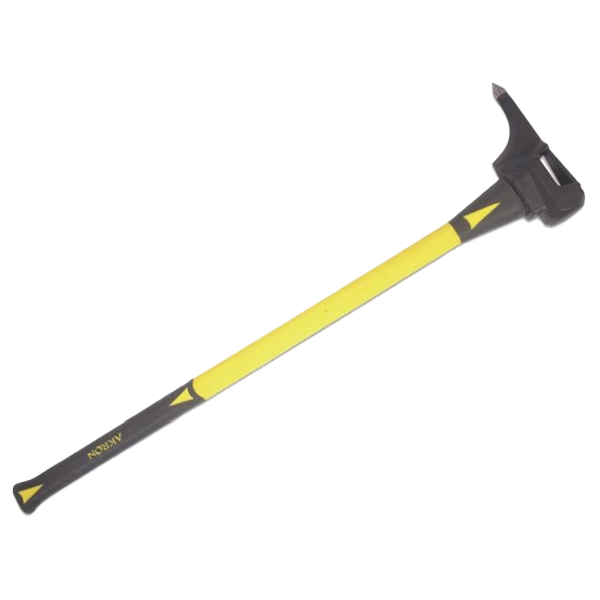 Akron Brute Force Entry Tool, 36", 8 lbs
CLEARANCE
The Brute Force is a revolutionary tool for forcible entry that is also designed to marry with the Tri-Bar (or any halligan). This tool is a sledge hammer with benefits. It has a sledge head for driving the Tri-Bar, a chisel/axe edge for cutting/ ripping, and a marrying slot for the Tri-Bar. It can perform all of the jobs that the hammer can in addition to great ripping and tearing capabilities.
The 7 lb. hardened sledge head gives the Brute Force more power over the standard 6lb. flat head axe as a striking tool when used with the Tri-Bar during forcible entry operations.
The pick/chisel is an aggressive ripping and tearing tool, which can penetrate impact resistant glass (hurricane windows), high impact drywall and car hoods. It can open plaster and lath (wood or wire) walls and ceilings.
The tool can be used to breach brick or block walls making basement window openings larger for RIC operations or fire attack. It can also split pad locks when struck by another tool.
It marries well with the Tri-Bar, making it a good combination for forcing doors and comfortable to carry.
Applications for this tool are forcible entry, overhaul, salvage, rapid intervention, ventilation, USAR operations, marine/ shipboard damage control and many more.