Bullard Helmet, Full Brim Ratchet Suspension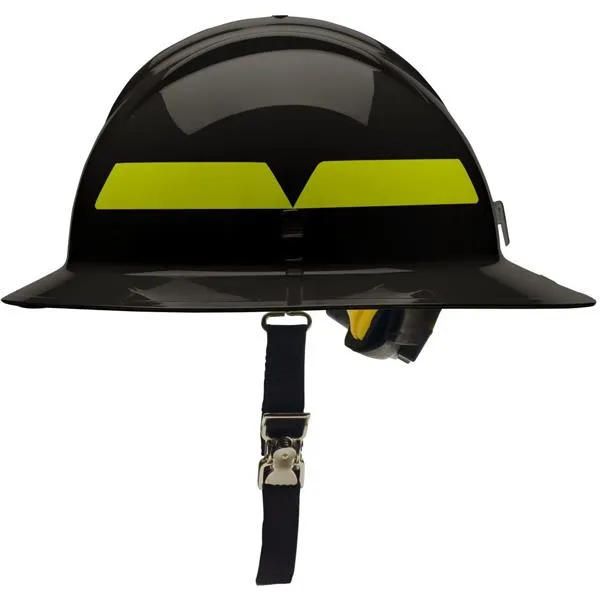 Bullard Helmet, Full Brim Ratchet Suspension
Availability:
May direct ship from manufacturer.
Bullard Helmet, Full Brim Ratchet Suspension (FH911HR-XX)
FH911 Bullard Wildfire helmets are specifically engineered to meet the special needs of wildland/forestry firefighters. Manufactured from heat-resistant thermoplastic for superior impact and penetration protection, Wildfire helmets meet and exceed the performance specifications of NFPA 1977-2005. These helmets also exceed all major state fire codes for wildland firefighting.
Product Specifications:
• Easy to adjust Flex-Gear® ratchet sizing suspension
• Thermoplastic shell
• Available in cap style or full brim hat style
• Reflective lime-yellow stripes
• Three goggle clips
• Adjustable chinstrap
• Comfortable 6-point suspension
• Leather ratchet cover (on ratchet models)
• Absorbent cotton brow pad
• Velcro attachments inside the shell