Covert Armor Level III+ Rifle Plate, 10x12 SC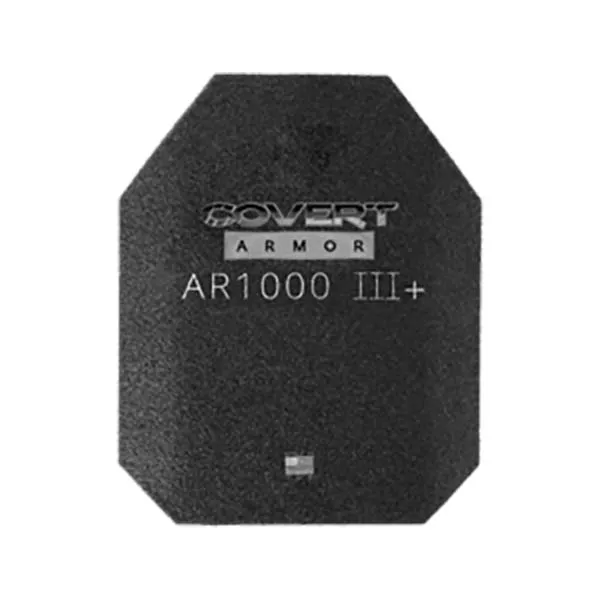 Covert Armor Level III+ Rifle Plate, 10x12 SC
Availability:
Only 1 left in stock.
Product Code:
AR1000-10X12-SC
Covert Armor RP1000SA Level III+ Rifle Armor
The RP1000 Level III+ rifle plate was designed to be a lighter weight alternative to standard heavy steel armor. Manufactured in the USA utilizing AR1000 steel the standard 10″x 12″ configuration weighs a whopping 2lbs less than traditional steel and still retains full multi-hit strength capabilities. NIJ0101.06 certified and DEA hard armor protocol compliant, covered in a polyurea anti-spall coating for protection makes this the optimal choice in Level III armor.
PRODUCT NAME:
RP1000SA
TESTING STANDARD:
NIJ 0101.06¹
PROTECTION TYPE / LEVEL:
SPECIAL (MULTI-HIT RIFLE) III+
MODEL NUMBER:
AR1000
CONFIGURATION:
STAND-ALONE
THICKNESS:
0.35" ± 0.125"
CURVATURE:
SINGLE-CURVE
TYPE OF MATERIALS:
AR1000 HARDENED STEEL
TYPE OF PROTECTIVE COVER:
POLYUREA ANTI-SPALL COATING OR
1000D CORDURA
SPECIAL THREAT TESTING:
5.56MM X 45MM M855/SS109

5.56MM X 45MM M193

5.56MM X 45MM .223 REM.

7.62MM X 39MM (MSC)

7.62MM X 51MM M80 (NIJ06)

¹ALL TESTING CONDUCTED IN ACCORDANCE WITH AN ABBREVIATED NIJ0101.06 TEST STANDARD