Draeger Tube, Box of 10 Hydrogen Fluoride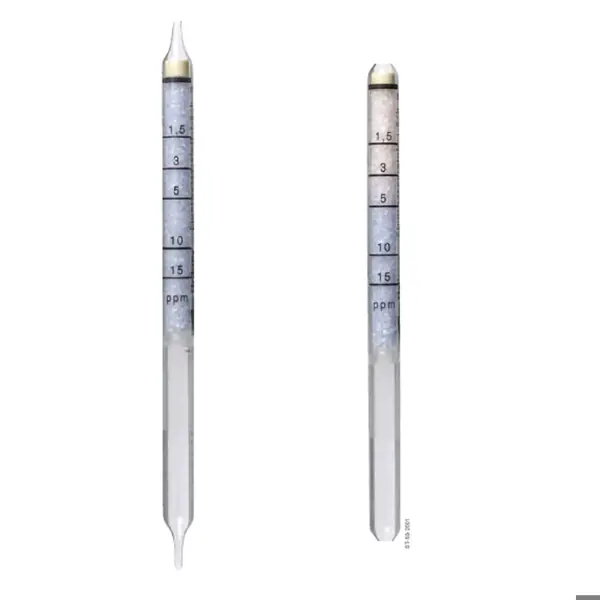 Draeger Tube, Box of 10 Hydrogen Fluoride
Availability:
May direct ship from manufacturer.
Draeger Tube - Hydrogen Fluoride 1.5/b
Order No. CH 30 301
Application Range
Standard Measuring Range
1.5 to 15 ppm
Number of Strokes n:
20
Time for Measurement:
approx. 2 minutes
Standard Deviation:
± 15 to 20%
Color Change:
pale blue to pale pink
Ambient Operating Conditions
Temperature:
15 to 30° C ~ 59 to 86° F
Absolute Humidity:
max. 9 mg H2O / L
Reaction Principle
HF + Zr(OH)4/Quinalizarin [ZrF6]2- + Quinalizarin
Cross Sensitivity
In the presence of higher humidity (> 9 mg H2O / L), hydrogen fluoride mist is generated, which cannot be quantitatively indicated by the detector tube (i.e. the indication is too low). Other halogenated hydrocarbons in the TLV range do not interfere.