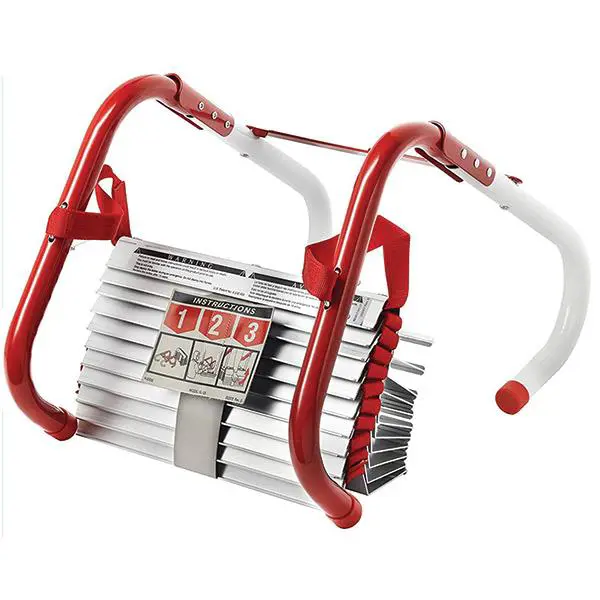 Escape Ladder, 25'
Availability:
Only 1 left in stock.
Portable Emergency Escape Ladder - 3 Story Model
Portable emergency escape ladder stores easily for quick access in an emergency. Fits up to 9-1/2" thick walls. No assembly required - just hang the brackets over the window sill, toss out the ladder and climb down. Standoffs (6-5/8") keep the ladder away from walls, allowing for easy descent. Width 12-1/2". One-time use only.
Worry-Free Escape: Strong and durable construction
Easy To Use: Attaches quickly to most common windows
Tangle-Free Design: Fast and easy to deploy
Ready For Use: No tools or assembly required
Ladder Test To 1000 Lbs.
Anti-Slip Rungs