Flying Cross Aeroshell Vest Cover, LAPD Navy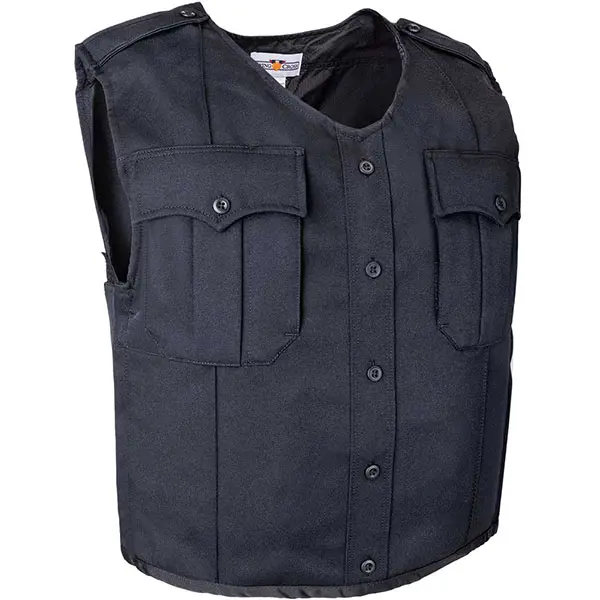 Flying Cross Aeroshell Vest Cover, LAPD Navy
Availability:
May direct ship from manufacturer.
Product Code:
FC2000VC-86-XX
AEROSHELL 75% POLYESTER /25% WOOL VEST COVER
This is a police officer's 75% polyester and 25% wool vest cover to be used with a professional armor system. It has a professional look with a wide neck opening to accommodate the use of the armor. A vertical opening is on the back inside panel to make it simpler to add the armor panel to an outfit. The side panel is made of shell fabric and is adjustable with zipper and Velcro® closures to ensure a secure and comfortable fit. The armor cover vest comes in an LAPD navy color.
Created of 75% polyester and 25% wool
Made with a wide neck opening for easier use of armor systems
Offers a vertical opening to easily insert an armor panel
Includes a Shift-Loc™ strap system for less movement and shifting of armor
Features a shell fabric adjustable side panel with zipper and Velcro® closure