Horace Small Sentry SS Shirt, Zipper, Black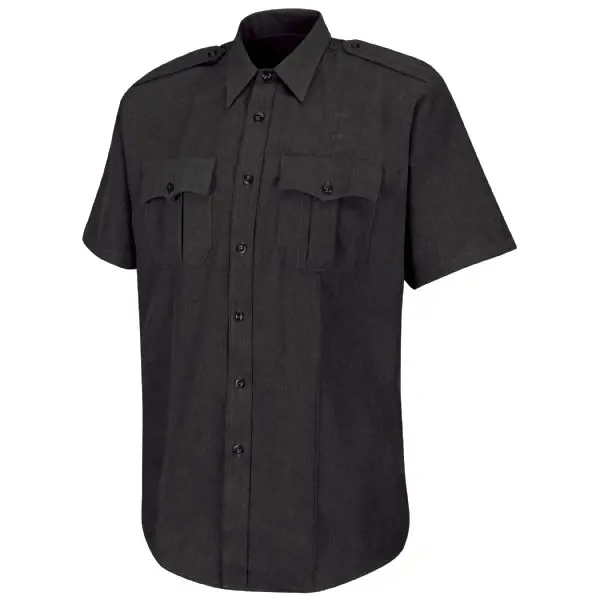 Horace Small Sentry SS Shirt, Zipper, Black
Availability:
May direct ship from manufacturer.
Red Kap Horace Small Sentry Short Sleeve Zipper Black Shirt (HS1230-XX)
-
Fabric: 7.0 - 7.5 oz. per linear yard, tropical weave.
Blend: 100% polyester.
Silhouette: Home Wash.
Care: Break-resistant melamine buttons. Metal button feature on all navy styles. Zipper front standard on select styles, available as option on others.
Closure: L/S banded, S/S convertible.
Facing: Added length to sides helps keep shirt tucked in. Designed to accommodate body armor.
Color: Wickable Soil Release.
Color(s):
Black
Shirt Sizes:
15, 15 ½, 16, 16 ½, 17, 17 ½, 18, 18 ½, 19, 19 ½, 20