Junkin Stretcher, Confined Space 1500 lbs Load Capacity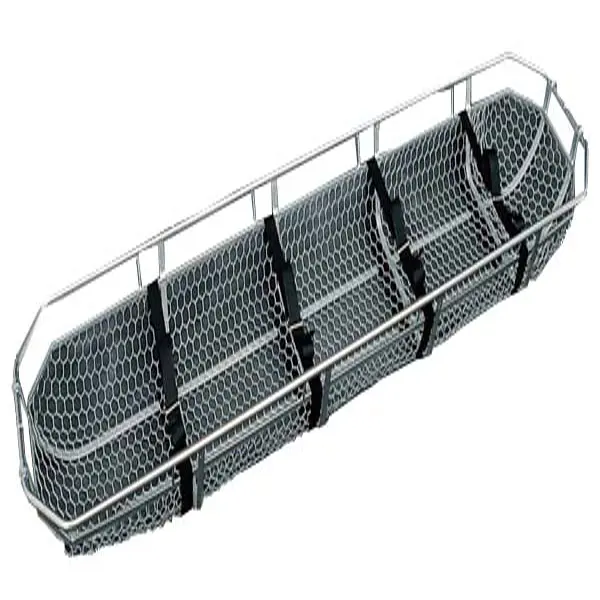 Junkin Stretcher, Confined Space 1500 lbs Load Capacity
Availability:
May direct ship from manufacturer.
Junkin Confined Space Basket Stretcher, Strokes Style
JSA-300CS
The new 19" width Confined Space Splint Rescue Stretcher has been designed for rescues where space is confined. With steel, all-welded rigid construction, which does not rely on the injured person to attain form or rigidity. Light in weight and ample in size. The basket is 18 gauge, 1" hexagon mesh netting. Nylon web straps for securing at chest, abdomen, thigh and calf. Supplemental accessories to facilitate special handling needs are available.
DIMENSIONS:
81 1/2" L; 18 3/8" W; 7 3/4" H