Junkin Stretcher, Plastic 1200 Lbs Load Capacity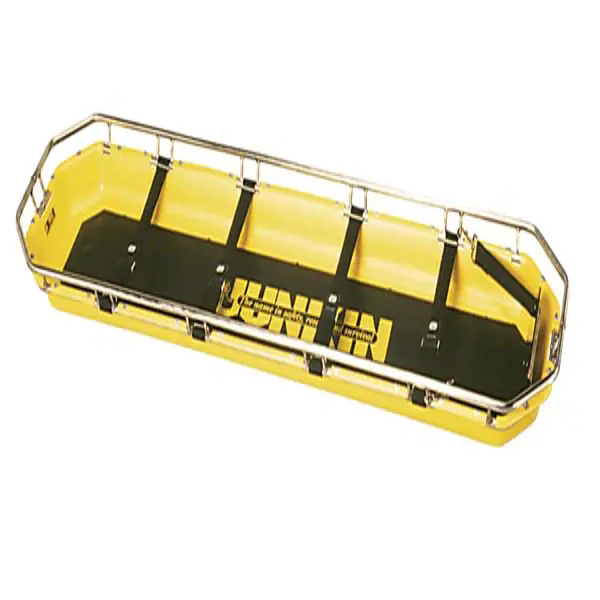 Junkin Stretcher, Plastic 1200 Lbs Load Capacity
Availability:
May direct ship from manufacturer.
Junkin Plastic Basket Stretcher, Strokes Style
JSA-200
Yellow high-density polyethylene shell, supported by a stainless steel outer rail, permanently attached with stainless steel semi-tubular rivets. Features molded runners, fully exposed outer rail, non-absorbent foam pad secured to stretcher and four patient restraint straps. Ideal for unusually rugged rescue situations such as industrial, mining or construction. Patent Pending.
DIMENSIONS: 84 1/2" L; 24" W; 7 1/2