LION Legacy 5 Modern Helmet Waterguard Faceshield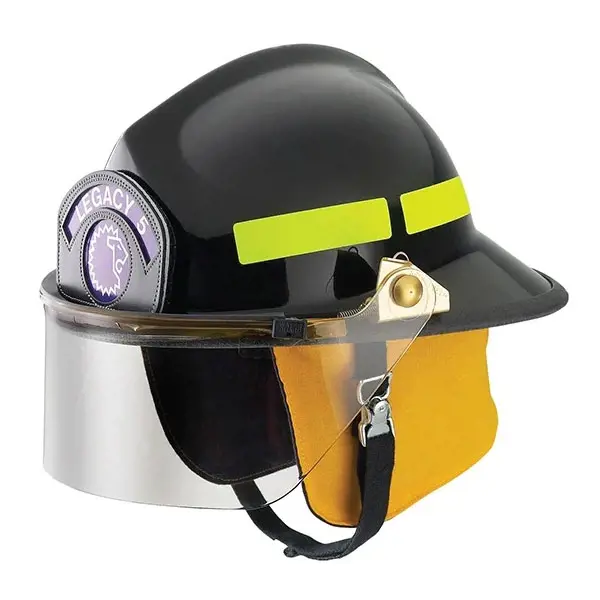 LION Legacy 5 Modern Helmet Waterguard Faceshield
Availability:
May direct ship from manufacturer.
Product Code:
LFH3910A-XX
Lion Legacy 5 with WaterGuard® Faceshield Seal, and 4" APEC Faceshield
Balances the vital factors of safety, comfort, and cost. The modern styling of the helmets offer lighter weight, lower profile, and smoother angles than traditional-style helmets. They have a tough, durable fiberglass shell with excellent thermal resistance. Color molded into the shell. Faceshield locks in place with one hand. WaterGuard blocks debris and liquid. Lime-yellow 3M Scotchlite Reflective material.
Note: Leather front sold separately!