Majestic Hood, P-84 19" Yellow, NFPA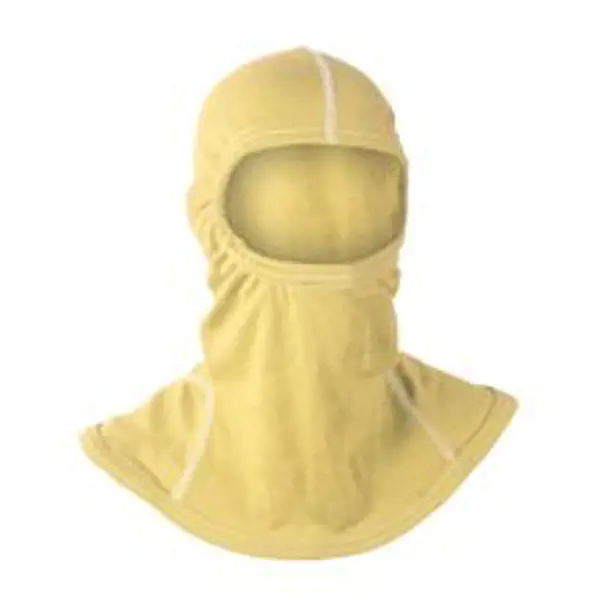 Majestic Hood, P-84 19" Yellow, NFPA
PAC-I Yellow Hood
STYLE SPECIFICATIONS
WIDTH: Back seam to top of face: 9 inches
Back seam to bottom of head: 10 inches,
INSERT:Hood bottom has shoulder insert sewn in to
give added shoulder protection
FACE OPENING MEASUREMENTS RELAXED: 5 inches
(UL requirement 4.7-5.7 inches)
STRETCHED:15 inches Face opening is sewn with ½ inch elastic.
OVERALL HOOD LENGTH:
From top of head to bottom of apron: 19 inches.
FABRIC DESCRIPTION
P84 Yellow & Colors
Material Composition:
40% P84 / 55% Lenzing FR / 5% Kevlar
FABRIC SPECIFICATIONS
CLEANING AND STORAGE
Hoods maintain protective properties after
machine washing.
Machine wash only using regular detergent
Water temperature not to exceed 1300 F
Do not use chlorine bleach or detergents
containing chlorine
Do not use fabric softeners or detergents
containing fabric softeners
Do not wring hood to dry. Squeeze hood to
remove excess water.
Shape and lay flat in a dry, cool,
shaded location to dry.
Or Tumble dry, low heat.
Do not commercially dry clean.
Do not store your hood in direct sunlight.