NAFECO 2024 Wall Calendar With Free Shipping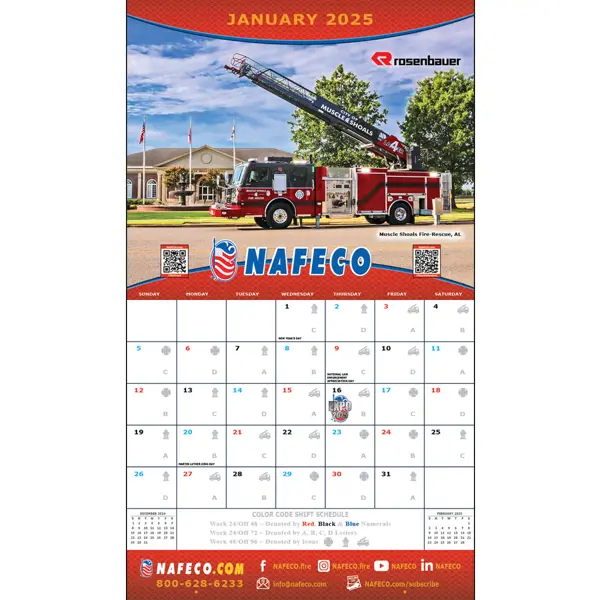 NAFECO 2024 Wall Calendar With Free Shipping
Availability:
May direct ship from manufacturer.
NAFECO 2024 Wall Calendar
_
Get your 2024 NAFECO wall calendar while supplies last. This calendar features 13 months of apparatus trucks, products, and ways to connect with your Local Sales Representatives.
Includes color-coded shift calendar dates for first responders.
Overall Size: 13" Wide x 22" High (opened).
This item includes FREE SHIPPING as a thank you to our customers!