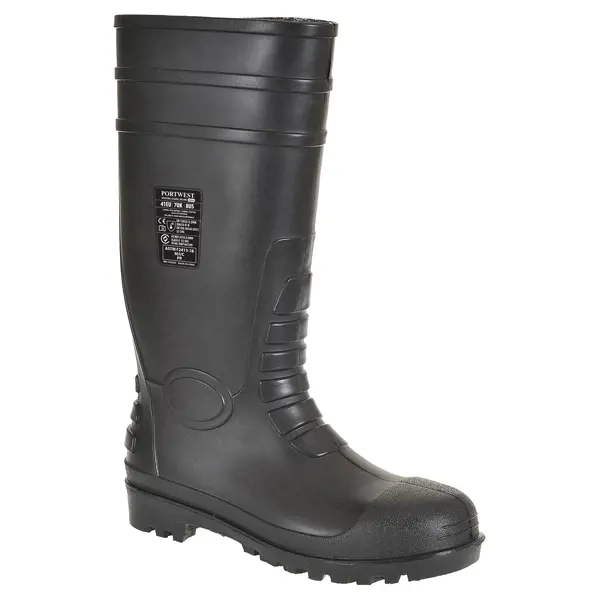 Portwest PVC Boot
Call for Pricing
Availability:
May direct ship from manufacturer.
This item is currently not available for sale online. Please call us at 1-800-628-6233 to order or for more information.
FW95 - Total Safety PVC Boot
Collection: PortwestTM Work
Range: Footwear
Material Upper: PVC/Nitrile
Material Outsole: PVC/Nitrile
Footwear
Innovation, quality components, styling and expert construction define the Portwest footwear collections.
Features
CE Certified
Protective steel toe cap
Steel midsole
Anti-static footwear
Energy Absorbing Seat Region
100% Waterproof to keep feet dry
SRC - Slip resistant outsole to prevent slips and trips on ceramic and steel surfaces
Fuel and oil resistant outsole