Portwest Vis-Tex HR Cut Glove, Yellow-Red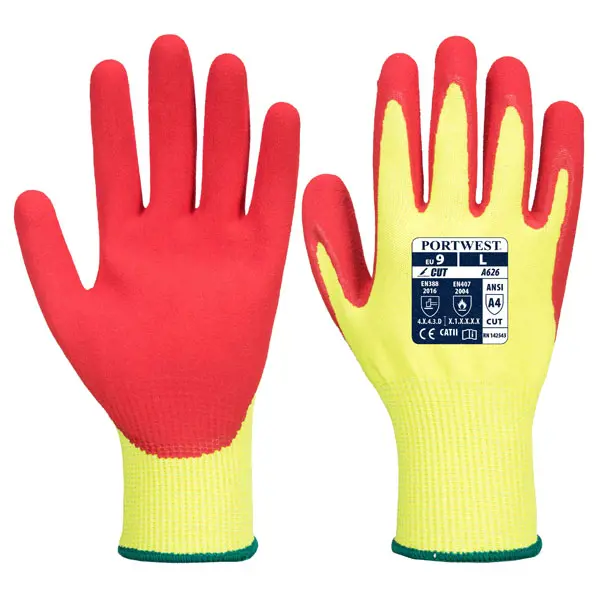 Portwest Vis-Tex HR Cut Glove, Yellow-Red
Availability:
May direct ship from manufacturer.
A wide and increasing range of Hand Protection styles is available. In order to help cater to every need. Only the best materials and manufacturing methods are used in the production of Portwests' extensive range of Hand Protection products.
ANSI cut level A4High visibility linerTested for both cut and heat protectionPalm dipped nitrile sandy coatingSeamless 13 gauge liner.
CE Certified
Level D cut resistance
Seamless 13 gauge liner for increased wearer comfort
High visibility liner
Nitrile sandy coating
Palm dipped to increase dexterity and ventilation
Retail bag which aids presentation for retail sales
ANSI cut level A4