Ramfan Blower Exhauster 8 1/3 HP, 115V, 15' duct and couple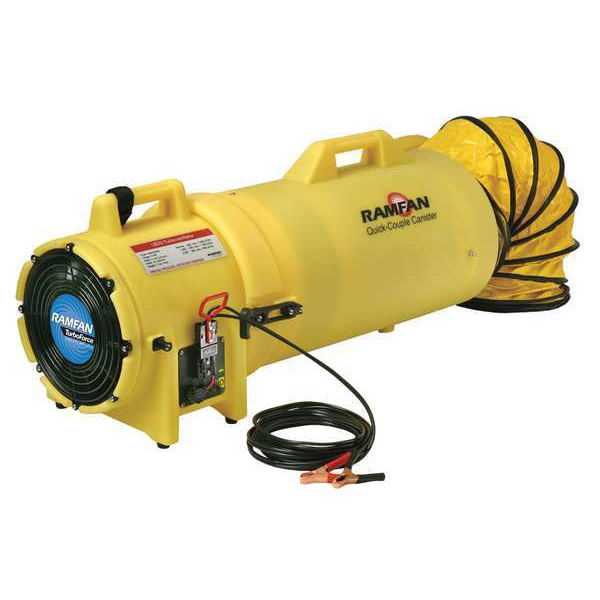 Ramfan Blower Exhauster 8 1/3 HP, 115V, 15' duct and couple
Call for Pricing
Availability:
May direct ship from manufacturer.
This item is currently not available for sale online. Please call us at 1-800-628-6233 to order or for more information.
Ramfan Blower Exhauster 8 1/3 HP, 115V, 15' duct and couple (ED7015)
_
Stores and protects attached duct from rips and tears. Quick and easy to attach or detach the canister to UB20 to blow or exhaust air from an area. Available with 15′ (4.6 m) or 25′ (7.6 m) duct lengths.
15′ (4.6 m) blower w/canister
14h x 12w x 31.5d in 35.6h x 30.5w x 80d cm 25′ (7.6 m) blower w/canister
14h x 12w x 41.5d in 35.6h x 30.5w x 105d cm