Ramfan Manhole Entry System 115 Power Blower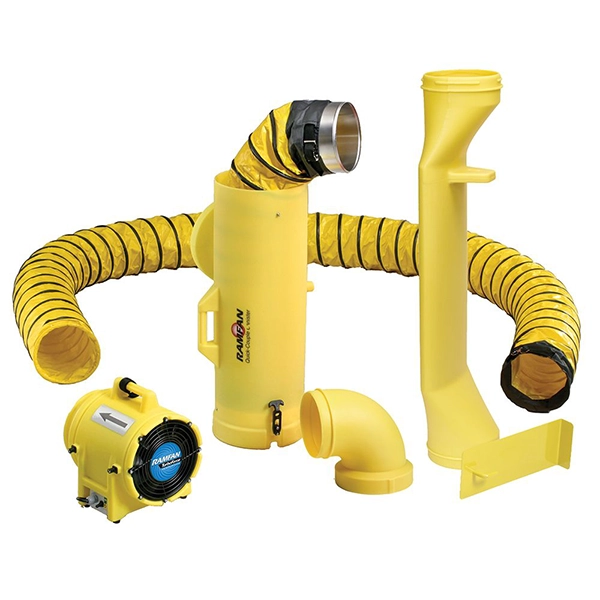 Ramfan Manhole Entry System 115 Power Blower
Call for Pricing
Availability:
Only 1 left in stock.
This item is currently not available for sale online. Please call us at 1-800-628-6233 to order or for more information.
Ramfan Manhole Entry System 115 Power Blower (ED7015-MED)
_
The M.E.D.TM allows workers to enter and exit small man-size openings while maintaining continuous ventilation. Without such a device, the duct fills the manhole opening, which prevents proper rapid entry and exit. Tightly integrated into the UB-Line of confined space ventilation equipment, the RAMFAN M.E.D. system is quick to assemble, and the new swiveling elbow makes duct alignment easy.