Southeastern Shirt, Ladies LS Poly/Cotton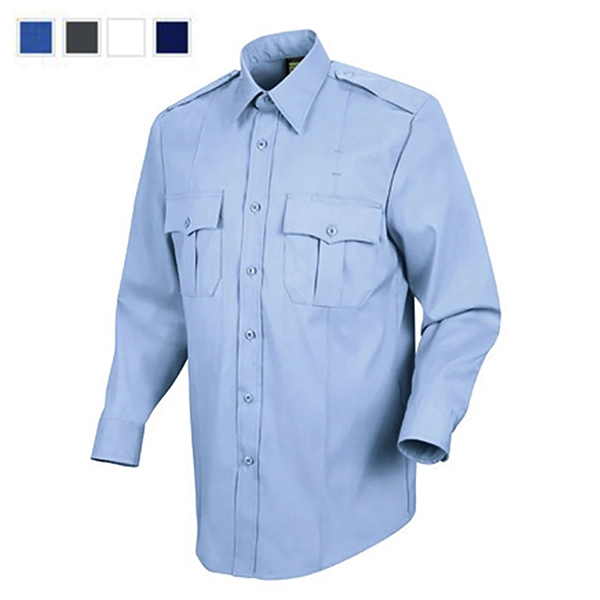 Southeastern Shirt, Ladies LS Poly/Cotton
Availability:
May direct ship from manufacturer.
Ladies Code 3 Poly/Cotton Long Sleeve Shirt (L3100-XX)
Police shirt of 65% dacron, 35% cotton, in poplin weave with permanent press finish and soil release. This USA-made shirt is attractive while being rugged and durable. It sports a placket front with sewn-in creases, two scalloped pocket flaps, pleated box pockets with a pencil pocket on the left, sling badge tab, shoulder straps, and form fit full-length body.
Long Sleeves
This basic long-sleeve shirt has a banded collar and a two-button cuff with one additional button on the pointed sleeve packet.
Color(s):
Light Blue, Grey, White, Navy Blue

Shirt Sizes:
30, 32, 34, 36, 38, 40, 42, 44, 46, 48, 50, 54, 58