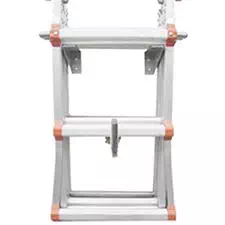 Zico Ladder Mounting Set
Availability:
May direct ship from manufacturer.
Combination ladder mounting bracket: Mounting bracket set for "Alco-Lite" combination ladder. Set consists of one each of model ASB-7.5 angle support brackets (left and right) and one model UMVS-1116-11 variable strap with footman loop plus an extra model CPFL0000 footman loop.