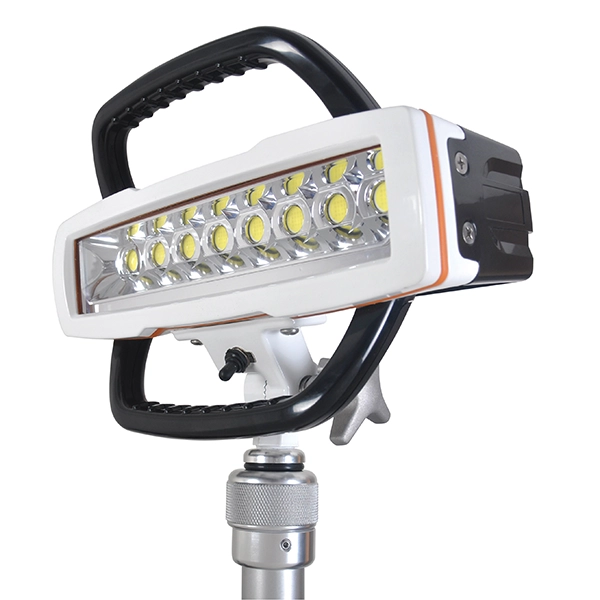 Akron Scene Star, Head Only LED 14000 Lumens
Availability:
May direct ship from manufacturer.
The LED High Power Scene Light has been engineered to provide industry leading levels of light output with consistency and reliability. The SceneStar LED scene lights will continue to provide overall illumination even at elevated operating temperatures through optimized thermal management. Solid-state electronics ensure a lifetime of peak performance. Contact a distributor to learn more about our fire apparatus LED scene lights.
- 14,000 Lumens
- Power: 150 Watts
- Voltage: 10-32 VDC Voltage
- Current: 12 amps (at 12 VDC), 6 amps (at 24 VDC)
- Lighthead Dimensions: 14" W x 4.25" H x 5.6" D (356 x 108 x 142 mm)
- Streamlined aesthetics in a compact design
- Color is white
- Industry leading 6 year warranty
- Serviceable construction (Sustainable LED technology)
- Low ultraviolet light - attracts less insects during nighttime operation