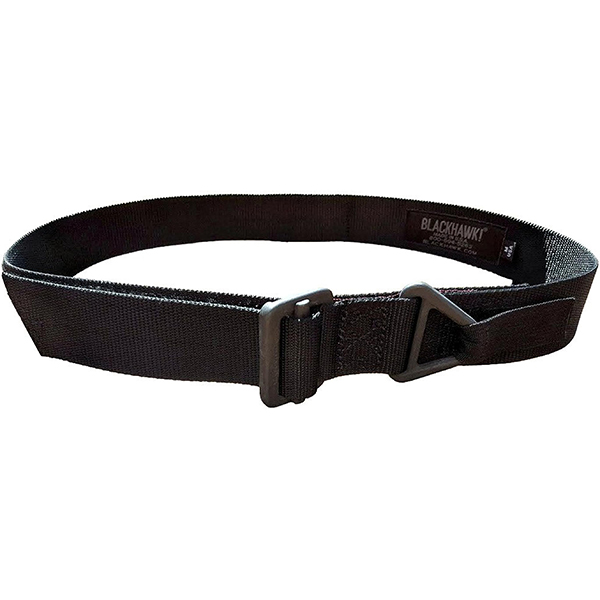 Blackhawk! CQB/Rigger Belt, Black 41"-51" Large
BlackHawk Black CQB Emergency Rescue Rigger Belts
Size: 41" - 51"
Rescue Rigger Belts
The NTOA Member Tested & Recommended Program is designed to provide law enforcement product manufacturers with a process to have their products field-tested by the law enforcement community. It also ensures the law enforcement community the product has been field-tested and is recommend by their peers.

The BlackHawk CQB/Rescue (Rigger) belt is Mil-Standard 858 certified and built with parachute quality buckles and adapters. The webbing is 1 3/4" Type 13 (7,000 lb tensile strength) and Type 12 liner for the abrasion buffer. The CQB/Rescue belt is sewn with #5 nylon cord on a Class 7 sewing machine for that complete confidence in life threatening situations. The belt has hook and loop along the entire length for securing the bitter end down.
Special Note: Fully tested and certified in accordance with Mil-Standard 858