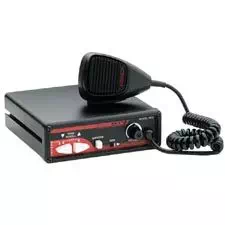 Code 3 Scorpion Siren, 100Watt 12V Public Add.&Radio Rebroad.
Availability:
May direct ship from manufacturer.
Code 3 Scorpion Siren with PA
Scorpion™
The small siren with the BIG sting.
The Code 3 Scorpion™ offers a full range of powerful options that are easy to use. Also includes Radio Rebroadcast, Park Kill, Backlighting & Horn Ring Remote Scroll operation.