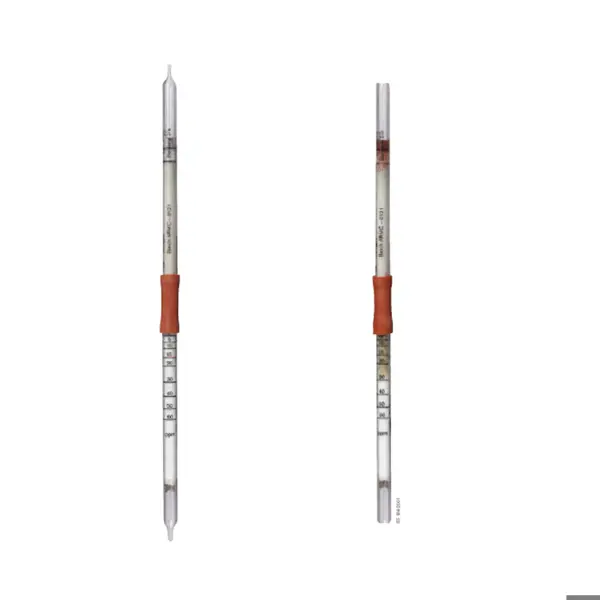 Draeger Tube, Benzene 2/a 2-60 ppm, Box of 5
Availability:
Call for Availability
Draeger Tube - Benzene 2/a
Order No. 81 01 231
Application Range
Standard Measuring Range
2 to 60 ppm
Number of Strokes n:
20
Time for Measurement:
Approximately 8 minutes
Standard Deviation:
± 10 to 15%
Color Change:
white to brown grey
Ambient Operating Conditions
Temperature:
0 to 40° C ~ 32 to 104° F
Absolute Humidity:
1 to 15 mg H2O / L
Reaction Principle
C6H6 + I2O5 + H2SO4 I2
Cross Sensitivity
Alkyl benzenes such as toluene or xylene up to a concentration of 200 ppm do not affect the indication. It is impossible to measure benzene in the presence of petroleum hydrocarbons and carbon monoxide.