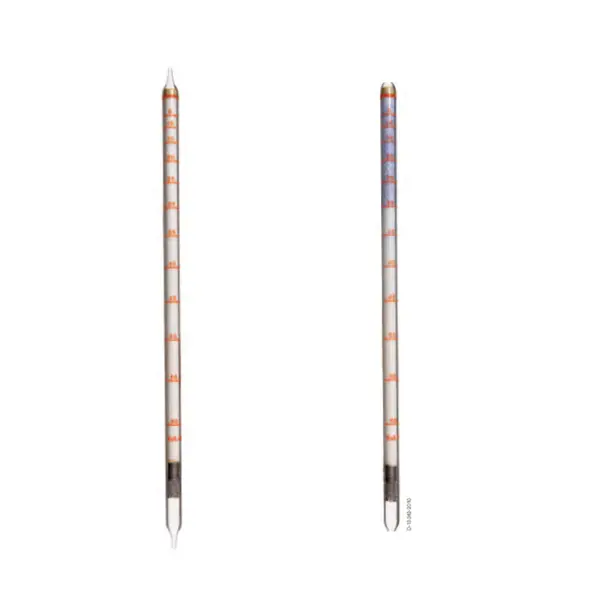 Draeger Tube, Carbon Dioxide 5%/A 5-60 Vol%, Box of 10
Availability:
Call for Availability
Draeger Tube - Carbon Dioxide 5%/A
Order No. CH 20 301
Application Range
Standard Measuring Range
5 to 60 vol. %
Number of Strokes n:
1
Time for Measurement:
Approx. 2 minutes
Standard Deviation:
± 10 to 15%
Color Change:
white to violet
Ambient Operating Conditions
Temperature:
0 to 40° C ~ 32 to 104° F
Absolute Humidity:
max. 50 mg H2O / L
Reaction Principle
CO2 + N2H4 NH2-NH-COOH
Cross Sensitivity
Hydrogen sulphide is not indicated near the limit value. Sulfur dioxide is indicated with comparable concentration range, however, with three times less the sensitivity.
View the entire Draeger Tubes & CMS Handbook