FireAde Personal Fire Suppression Extinguisher, 30oz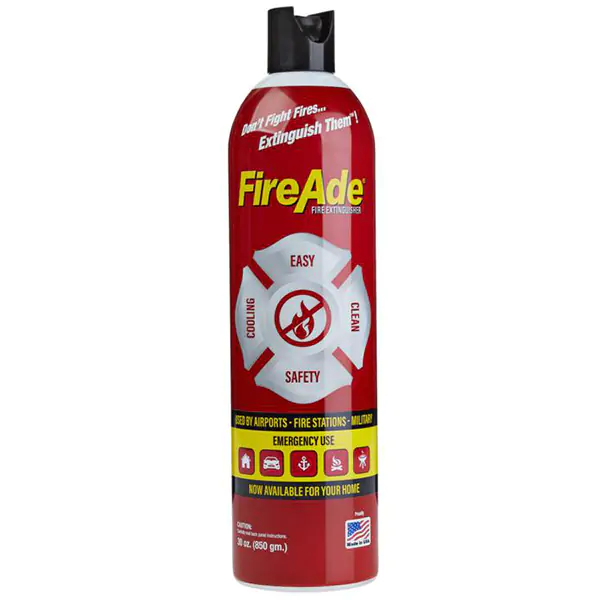 FireAde Personal Fire Suppression Extinguisher, 30oz
Availability:
Only 1 left in stock.
FireAde Personal Fire Suppression System, 30 Oz. (30OZFA2K)
_
This handy extinguisher is designed for first response and ideal for most small fires. Easy to manage, lightweight. Fits into small storage area. Perfect for the car, home, garage, boat and workshop. Non corrosive, no damage to engine or other parts. Added Protection and Perfect for Home. It is easy to use, effective and rapid extinguishment, enviromentally friendly, non-toxic, non-corrosive, biodegradable, with no messy clean up. Meets or exceeds D.O.T 2Q requirements. Contains UL/ULC Listed Foam Concentrate 14CY, UL Tested and Approved as a Wetting Agent in accordance with ANSI/NFPA 18 for physical properties and fire extinguishment 93VO, ULC Listed Air Foam Concentrates, this product is PH Neutral and contains NO Toxic materials listed in SARA 313 or RCRA 40 CFR part 261 and 262. FireAde has been tested by more worldwide government agencies.
Effective on Class A and Class B fires (97% of all fires).
30Oz. Can