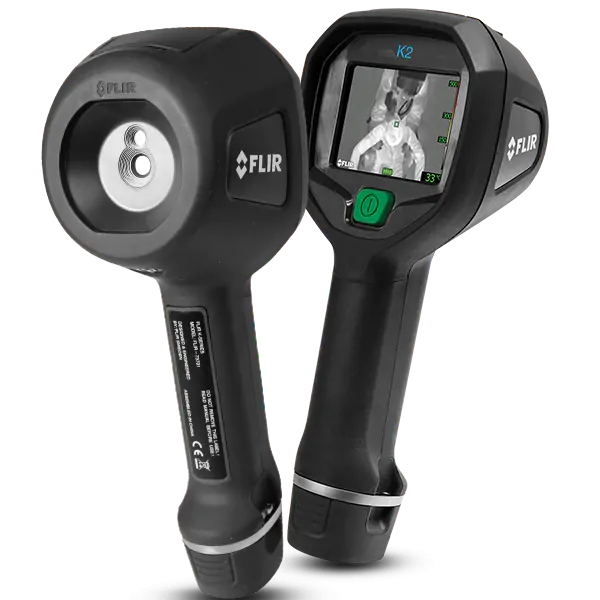 Flir K2 Thermal Imaging Camera Kit, 120x160 Pixel
Availability:
12 In Stock
The FLIR K2 provides capability, ruggedness, and reliability at an affordable price. With features such as Multi-Spectral Dynamic Imaging (MSX®), easy-to-use buttons, and operability in temperatures up to 500°F, the K2 is a small investment that pays big dividends–saving lives, protecting property, and ensuring firefighter safety.
This lightweight camera attaches easily to turnouts, and offers simplified, single-button controls that can be used with heavy gloves. The K2 withstands a 2-meter drop onto concrete, is water resistant (IP67) and is fully operational up to 500°F (3 minutes).