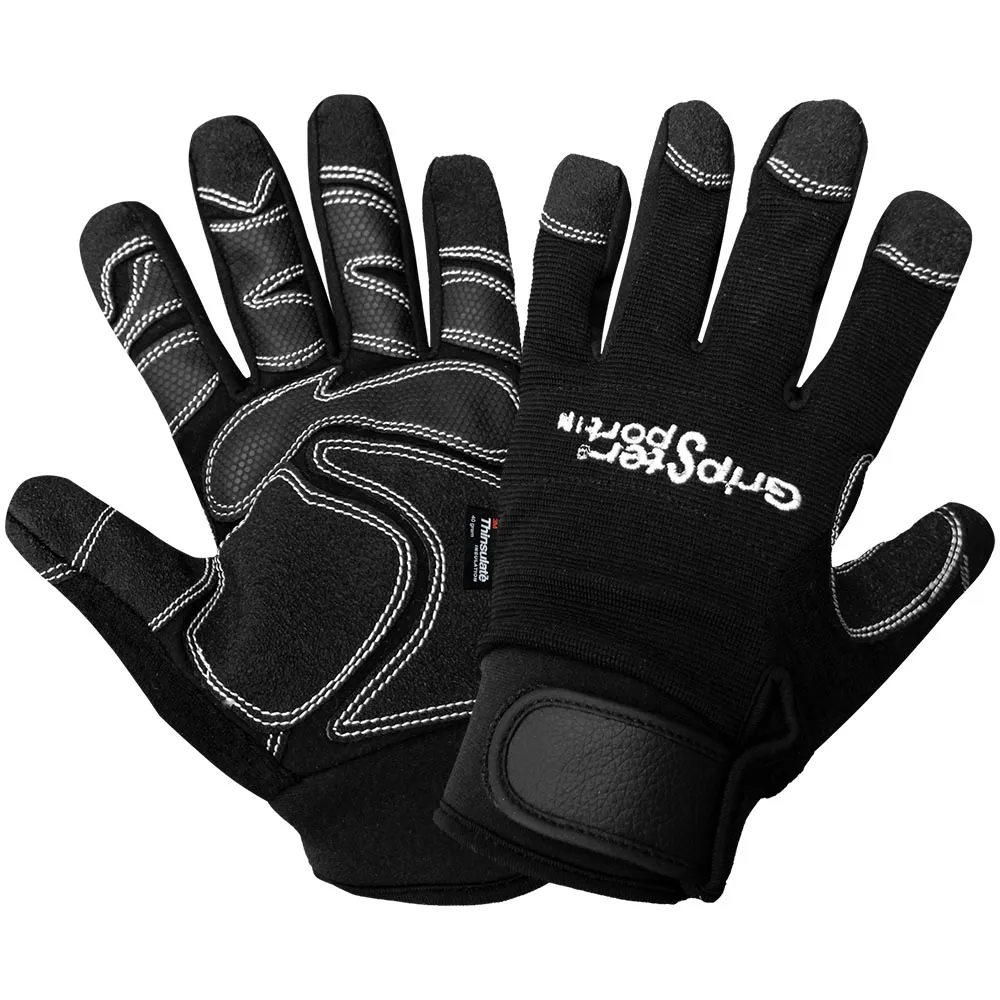 Global Glove Mechanix Gripster Black, Per Pair
Availability:
May direct ship from manufacturer.
Product Code:
SG9001IN-XX-1
Gripster Sport Spandex / Synthetic Leather Insulated Glove
These work gloves are constructed of spandex backing to provide excellent comfort with a AireFlex® synthetic leather palm and finger tips. AireFlex® washes easily, is durable and flexible. Featuring special tacky PVC reinforcement in all grip and wear areas for outstanding grip and better wear characteristics. This glove has 40 grams of 3M™ Thinsulate™ Insulation, a hook and loop closure plus a water proof bladder inside to keep hands warm and dry.
** Each pair is individually hang-tagged.
** Black spandex backing for excellent comfort
** AireFlex® palm and fingertips for durability and dexterity
** Special PVC palm reinforcements for outstanding grip
** Water proof bladder inside keeps your hands dry
** 40 grams of 3M™ Thinsulate™ Insulation for warmth
** Hook and Loop closure provides a snug fit
Style Number:
SG9001IN
Industry:
Low temperature Applications
Industrial
Mechanical
Power Tools
Sports