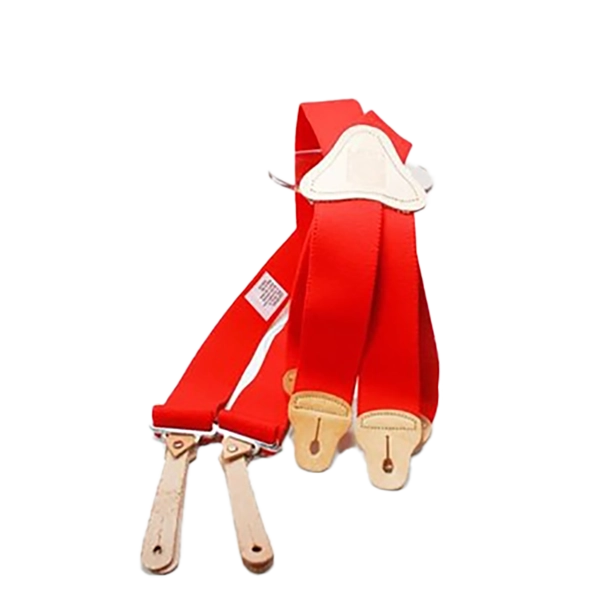 LION Suspender, Traditional, Leather tabs, 43" (reg)
Availability:
May direct ship from manufacturer.
Four-Way Red Suspenders (Regular) with Leather Tabs
* These are 43" Stretch Four-Way Suspenders.
* Traditional red color
* Heavy-duty two-inch wide leather for comfort and flexibility.
* Water-resistant leather clips for easy connection and removal.
* Eight points of attachment.