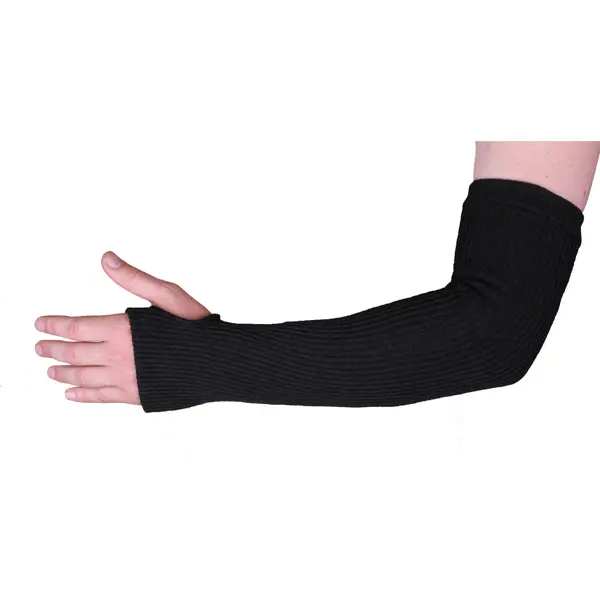 Majestic C6 ARC Sleeve, 22" Length, Black
Availability:
May direct ship from manufacturer.
Product Code:
C6HK-AS2-22
DESIGN
LAYERS: 2 layers
SIZING: One Size
Available in Forearm & Full arm lengths
MATERIALS
MATERIAL CONSTRUCTION WEIGHT COLOR(s)
Ultra C6 2 layer Knit 15.5 oz/yd Black
CARE
Machine wash warm with regular detergent no chlorine bleach Tumble dry low heat. DO NOT commercially dry clean
WARRANTY INFORMATION
Your protective glove is warranted by the manufacturer to be free from defects in material and workmanship. This warranty does not cover normal wear or unusual exposures. This warranty is in lieu of all other warranties, expressed or implied, including but not limited to, implied warranties or marketability and / or fitness for a particular purpose. The manufacturer shall not be liable for incidental or consequential damages.
CERTIFICATION
ARC Rated with an ATPV of 23 cal/cm (2 ply material) in accordance with ASTM International Standard Test Method F 1959/F 1959M-05a.