Majestic Hood, Pac II NB Nomex Blend, White, 21", 2-Ply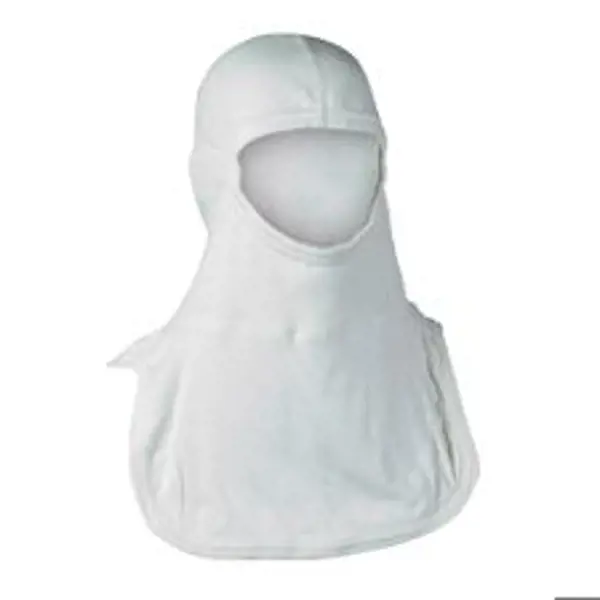 Majestic Hood, Pac II NB Nomex Blend, White, 21", 2-Ply
Availability:
May direct ship from manufacturer.
Product Code:
PAC-II-NOMEX
Majestic PAC-II NOMEX Blend White Firefighting Hood
STYLE SPECIFICATIONS
HIGHLIGHTS: 21", Long notched shoulder bib
STYLE: 2 ply, one piece design with notched shoulders.
SIZING: One size fits all. Do not modify, change, or alter your protective hood in any manner.
CONSTRUCTION SEAMS: All seams are merrowed, then top and bottom covered with a 5-thread cover stitch for extended durability. All bottom edges are bound with binding.
CERTIFICATIONS: NFPA 1971-2018
FABRIC DESCRIPTION
- 20% Nomex / 80% Lenzing FR
- Rib Knit
- TPP: 22.7 cal/cm - After 5 Washes: 24.8 cal/cm
WARRANTY
Your protective hood is warranted by Majestic Fire Apparel, Inc., to be free from defects in material and workmanship for one year. This warranty does not cover normal wear or unusual exposures, including abrasive wearing of close-tolerance accessories—such as voice amplifiers. This warranty is in lieu of all other warranties, expressed or implied, including but not limited to, implied warranties or marketability and/or fitness for a particular purpose. MFA, Inc. shall not be liable for incidental or consequential damages.