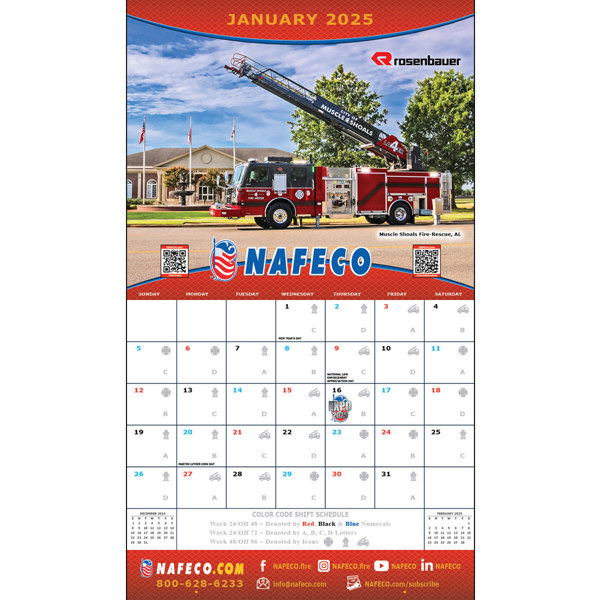 NAFECO 2021 Wall Calendar With Free Shipping
Availability:
Call for Availability
Get your 2021 NAFECO wall calendar while supplies last. This calendar features 13 months of apparatus trucks, products, and ways to connect with your Local Sales Representatives.
Includes color-coded shift calendar dates for first responders.
Overall Size: 13" Wide x 22" High (opened).
This item includes FREE SHIPPING as a thank you to our customers!