Paratech Rescue Strut, 16 Shore Trench Kit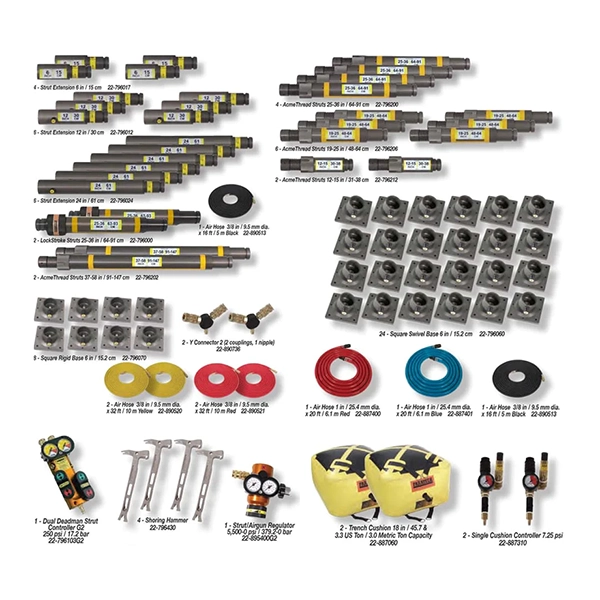 Paratech Rescue Strut, 16 Shore Trench Kit
Call for Pricing
Availability:
May direct ship from manufacturer.
This item is currently not available for sale online. Please call us at 1-800-628-6233 to order or for more information.
This kit gives the rescuer the ability to construct up to 16 shores for use in a trench rescue. With the available Trench Cushions to fill void spaces and the air controls and vibrant colored hoses, this is a great kit for your Trench Rescue needs.