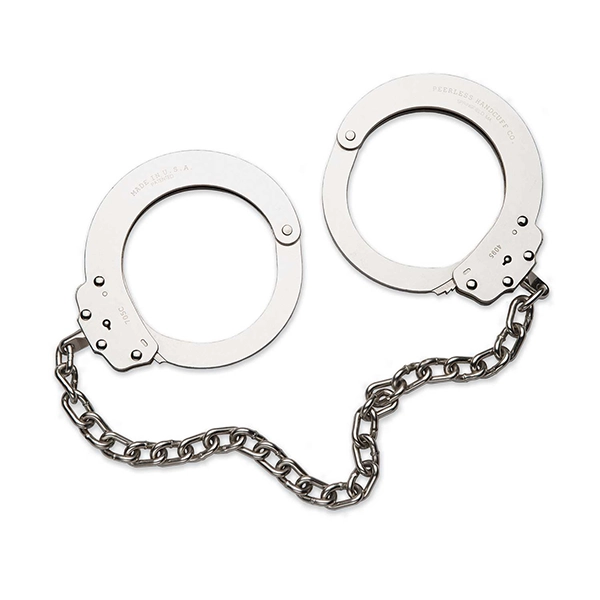 Peerless Irons, 705 Oversize Leg Nickel
Availability:
May direct ship from manufacturer.
Peerless Oversize Leg Iron - Nickel Finish

Model 705 - Oversize Leg Iron
The Model 705 is designed specifically for larger individuals. It has a 3.25 inch opening with a maximum inside perimeter 20% larger then the Model 703 Leg Iron. The Model 705 is made to the same standards as other Peerless® products. It features all steel construction, spun rivets and a rust resistant nickel finish. The 15 chain effectively limits range of motion. Lifetime warranty for manufacture defects and two keys supplied. Made in USA.
Weight:
17 oz. / 482 gms

Material/Finish:
Carbon Steel / Nickel Finish

Minimum opening:
3.25 in / 82.5 mm

Minimum inside perimeter:
9.75 in / 247 mm

Maximum inside perimeter:
12.25 in / 311mm

Maximum overall length:
26.0 in / 660.5 mm