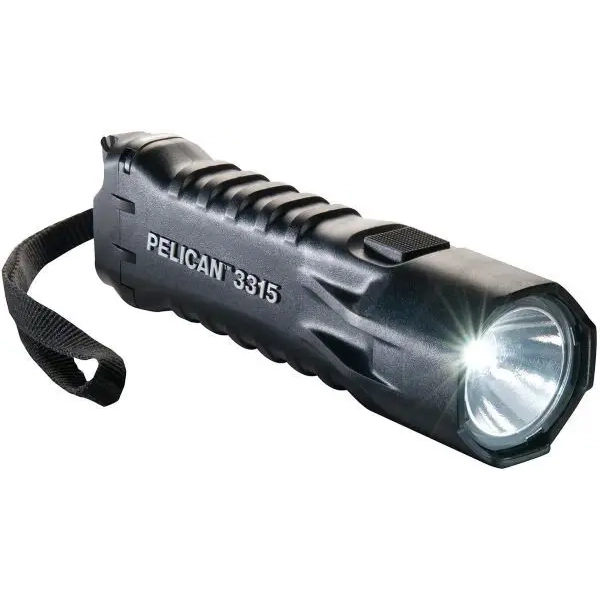 Pelican Handlight, LED 3AA, Black
Availability:
May direct ship from manufacturer.
The Pelican 3315 LED flashlight: the lightweight compact design houses 3AA batteries that power a single LED for 113 lumens of super bright LED light. Safety approved for the most volatile work environments, the 3315 LED flashlight is one of the most efficient flashlights on the market today. Color: Black.
Features
Ergonomic handle to fit the natural grasp of the hand
Non-slip type grip
Safety approved for use in hazardous environments (UL Class I II III, Div 1 Groups ABCDEFG T4)
Includes lanyard that enables the user to attach the flashlight around wrist
Pressure relief valve to protect against out-gassing batteries
Tethered and lockable battery door
Water resistant (Rated IPX4)
Compact and lightweight (6.14" Long and 6.2 Ounces)
Optional helmet mount
Includes 3 AA Alkaline batteries
Legendary Pelican lifetime guarantee