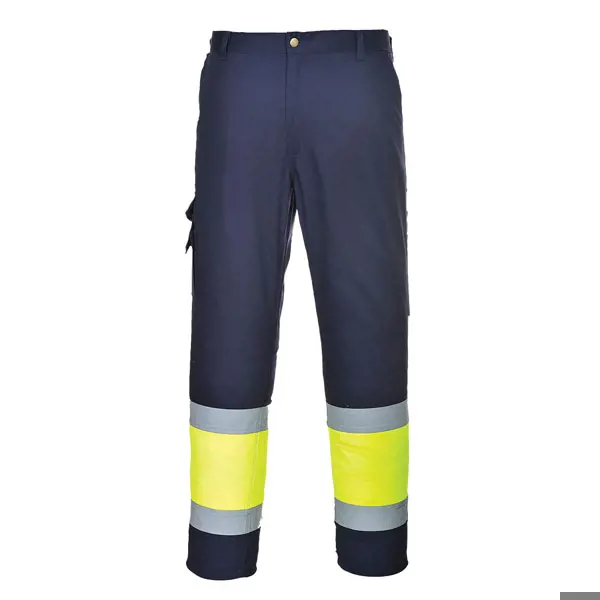 Portwest Hi-Vis Two Tone Pant Yellow-Navy, 65/35 P/C
Availability:
May direct ship from manufacturer.
Combining safety and style, fabrics within our hi-vis workwear ranges are made from a premium durable polyester/cotton. These fabrics offer variations in weight and composition. The bright fluorescent capabilities of our fabrics combined with the garments retroreflective stripes offers the highest possible visibility in poor light or adverse weather conditions.
Our High Visibilty range is fully certified and tested to the ANSI/ISEA 107 standard, ideal for those who will not compromise on style, comfort, protection and performance. These garments are designed to keep you warm, dry and visible in all conditions.
Durable polyester/cotton fabric with texpel stain resistant finish
50+ UPF rated fabric to block 98% of UV rays
Reflective tape for increased visibility
8 pockets for ample storage
Cell phone
Rule pocket
D-ring for keys or ID cards
Elasticated back waist for a secure fit
Certified to ANSI/ISEA 107 after 50x washes
CE Certified