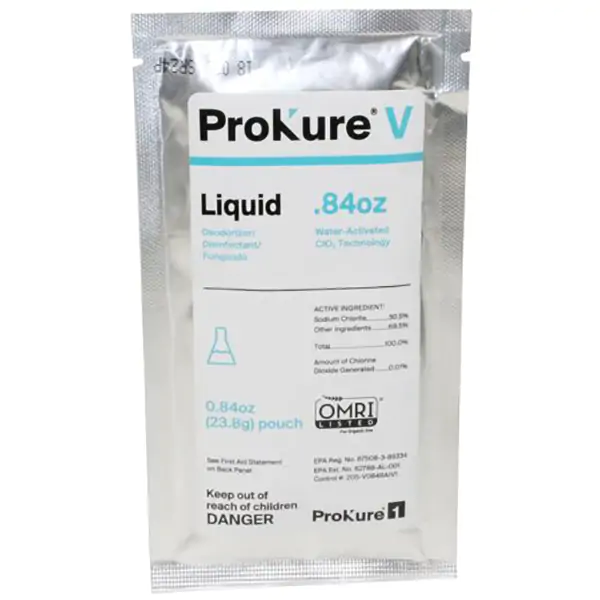 ProKure V Hospital Grade Disinfectant, .84 Ounce Packet
Availability:
54 In Stock
Product Code:
205-V084R-GOVD
ProKure V Hospital Grade Disinfectant, Fungicide and General-Purpose Antimicrobial
ProKure V (EPA Reg# 87508-3-89334) is listed by the EPA to use against the SARS CoV-2, the virus responsible for the COVID-19 (when used on hard, non-porous surfaces and in accordance to the coronavirus directions on the label).
ProKure V is an EPA-registered, liquid deodorizer/disinfectant/fungicide formulated for hospital use that ships dry in formula packets. Inside the formula packets are white pouches that are water activated to create ClO2 liquid, that can be sprayed, wiped or mopped on all hard, non-porous surfaces. The liquid spray leaves no harmful residue and is suitable for water and smoke damage restoration, including sewer backup and river flooding, and trauma scene decontamination.
0.84 Ounce (23.8 Grams) Packet makes up to 5 gallons of ProKure V