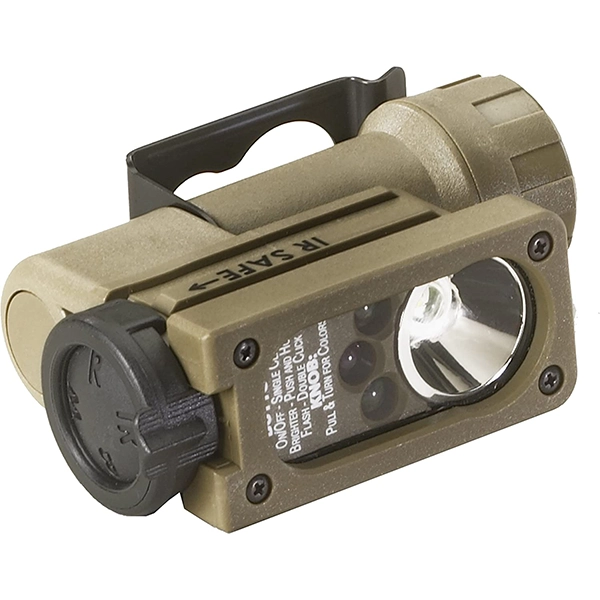 Streamlight Sidewinder Compact II C4 LED, Military Mt, Coyote
Availability:
May direct ship from manufacturer.
MULTI-BATTERY, MULTI-LED, HANDS-FREE FLASHLIGHT The Sidewinder Compact II accepts multiple power sources: one CR123A lithium battery, one AA lithium battery or one AA alkaline battery to provide ultimate flexibility in the field. The same great features as the original Sidewinder Compact®: lightweight, multi-directional and multi-functional. The difference? It accepts a variety of different battery types to ensure you always have a power source wherever and whenever duty calls.


Features
Sidewinder Compact II Light Output and Battery Run Time
Pull-to-turn rotary selector knob prevents accidental mode changes and allows selection of LED color
Rubber dome actuator and 4 position pull-to-turn locking rotary selector knob with IR LED tactile indicator provides easy operation even when wearing heavy gloves
Powers on at low output and progresses to high intensity in four discrete steps
IR Safe mode prevents accidental activation and battery depletion while in IR mode
Double-click push button to initiate strobe (all LED colors have a strobe function)
185º tilting body. Rotates 360º on helmet mount