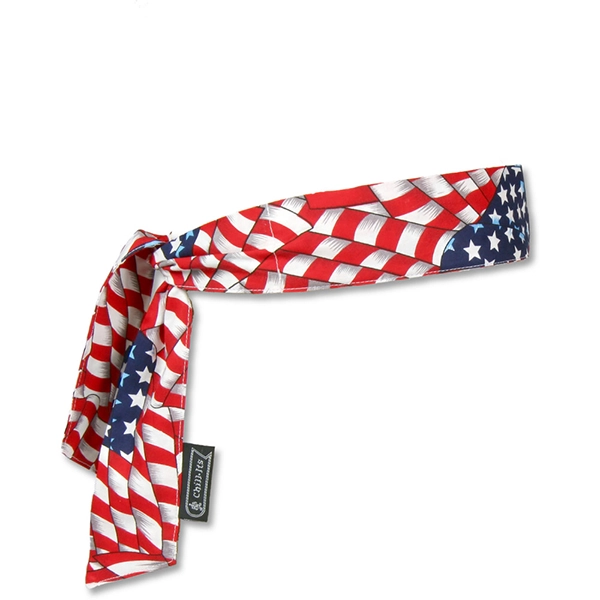 Cooling Bandana Tie Closure Stars & Stripes
Availability:
May direct ship from manufacturer.
Designed to help individuals stay cool and fight fatigue, this headwear provides cool comfort for up to 4 hours. Lightweight and comfortable, these adjustable cotton bandanas take just 25 minutes in cold water to activate the super-absorbent acrylic polymer. They're reusable, too, just re-soak and they're ready to go. One size.