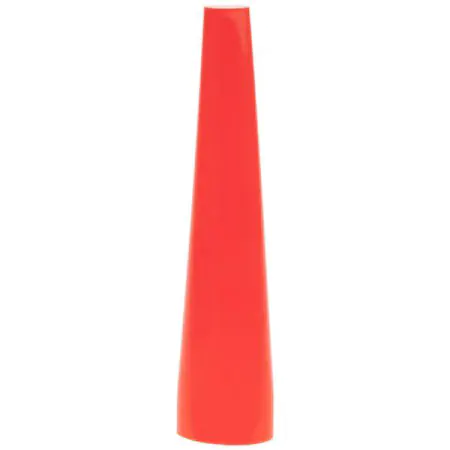 Nightstick Red Safety Cone Fits NSP-11XX Series Lights
Availability:
10 In Stock
Nightstick Red Safety Cone For Nightstick Safety Lights
This red safety cone is designed to fit the Nightstick safety light series. By placing this cone over the flashlight end, the now illuminated cone can be used as to direct traffic and illuminate roadside hazards. Ideal for night time use.
Features:
Fits all Nightstick Safety Lights (NSP-11XX Series)
Turns light into a red safety light
Easily attaches to top of light
Specifications:
UPC: 017398800853
Length: 7.1 in (180 mm)
Width: 1.6 in (41 mm)
Depth: 1.3 in (33 mm)
Weight: .8 oz (23 g)
Body Color: Red
Package Contents: Red Cone
Warranty: 1 Year Limited